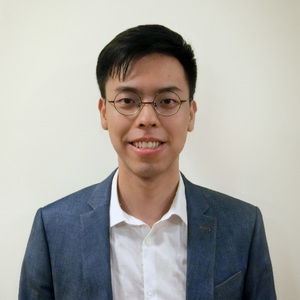 Gordon So
Special guest
Gordon So is currently a master's student of media and film at the University of Amsterdam. At age eighteen, he met Jhana Ellard and Oliver Chiang. One thousand and one nights of film appreciation steered him to the current path of pursuing a master's degree.
Favorite books:
-The Book of Laughter and Forgetting: Milan Kundera
Favorite film:
-House: Nobuhiko Obayashi
Gordon So has been a guest on 3 episodes.
August 23rd, 2018 | 57 mins 26 secs

arts, fiction, jacksway collective, philosophy, short stories

Three dudes discuss the manic pixie dream girl trope in films. Is the MPDG mere male fantasy? Or is there something more to this type of character?

August 21st, 2018 | 1 hr 4 mins

arts, fiction, jacksway collective, john cheever, monogomy, philosophy, sex, short stories, swimmer

Is monogamy valid? Can we make claims about human nature based on evolutionary stories? Is it at all rational to swim in your neighbours' pools? Great questions of our time are set to rest on this episode.

August 20th, 2018 | 56 mins 19 secs

arts, everything that rises must converge, existentialism, feminism, fiction, flannery oconnor, jacksway collective, philosophy, race, short stories

A third ex-roommate joins the Jacksway Collective to unpack Flannery O'Connor's Everything that Rises Must Converge. The trio discuss race, feminist film theory, and the despicable Julian.